Yex has around 250 products in its range. The 30 main and most potential products have their own brand: Discovered. With this consumer brand, Yex wants to make the consumption and use of products easier and more fun. You can recognise Discovered by its distinctive appearance. In addition, the brand wants to inform and inspire consumers. We do this at the point of sale, at the consumer's home (through the website and on social media) and at events.
Packaging
You will immediately recognise Discovered products in the shop. You won't usually come across colourful packaging like that. That's intentional. We always choose a colour combination that makes the product stand out by its packaging. Discovered packaging often also contains tips about the product. How to open it for example. Or how to prepare or store it. There is always a link to our website if the consumer would like more information and inspiration. What's even more important is that we want all Discovered packaging to be sustainable by 2025.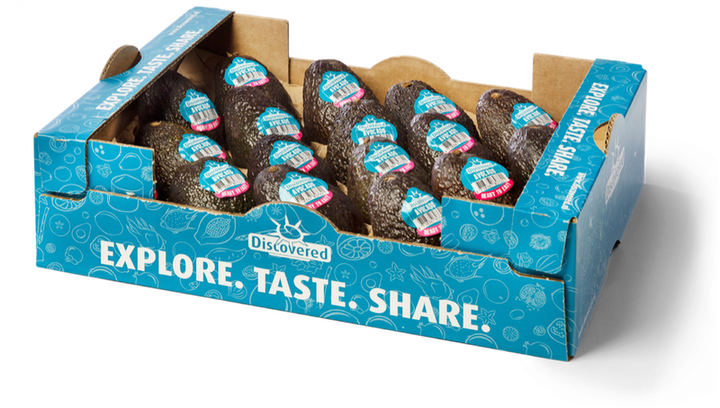 The first step to consumers
In order to help us understand the end customer better, we launched the Discovered shop in May 2020. From this online gift shop, consumers can order a Discovered box with surprising fruit and vegetables. Consumers can choose from a varied range and different prices. This is how we get to know consumer needs when it comes to our products. The online store also helps us gain comprehensive insight into the brand values of Discovered and to translate these into our actions as a brand to our customers.