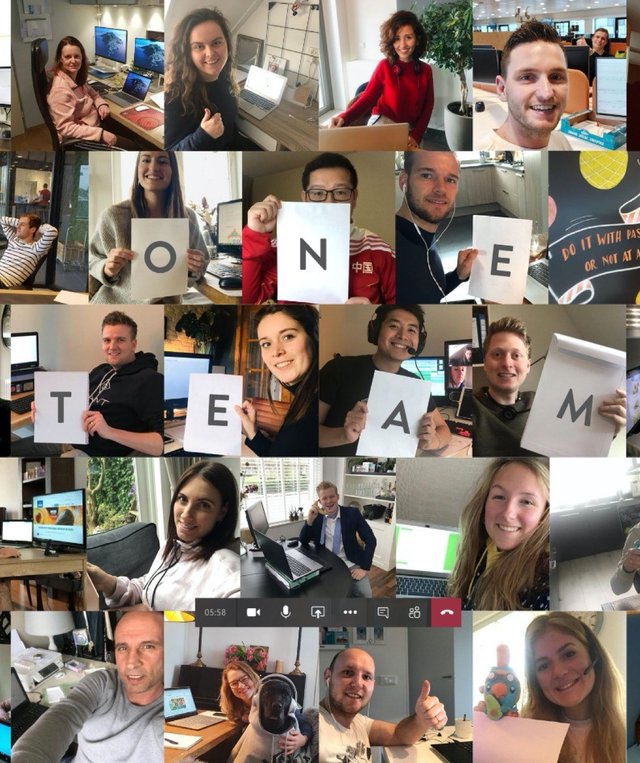 Our team
Be Happy. A core value that resonates throughout Yex. We want everyone at Yex to be happy with the things they do and achieve.
Normally, business outings and events contribute to this happiness. But 2020 has made these things more difficult to organise. At Yex we thought of different ways to stay connected and bond as a team. We organised challenges, informal meetings, speed dates, and small surprises for our employees. All aimed at staying strong as a team. Because we are one team with one goal!
Diversity is an important topic for us. We believe that a good team should contain different people. Diversity to us includes gender, race, age, culture, education and more. At Yex we aim to have a diverse group of people working in our company and we pay extra attention to the people we hire. But they should always fit in with our Yex mentality and we actively scout for this.
We want everyone to feel safe and happy in the team, which is why discrimination or racism of any kind is not tolerated. We want everyone at Yex to look out for these signs in order to maintain a safe work environment. We encourage everyone at Yex to be themselves!
46
Employees
33%
of our team are former interns
Company structure
Our team didn't grow as much in numbers in 2020, but we have a clearer company structure. This new structure resulted in a more effective and efficient way of working.